Welcome to Island Crane Hire
Island Crane Hire is the Leading Lifting company based on the Isle of Wight. We specialise in hiring Mobile and Self Erecting Tower Crane's (SETC) and providing fully managed Contract Lifts when necessary.
We also advise clients on a range of machinery moving and transport services available throughout the UK.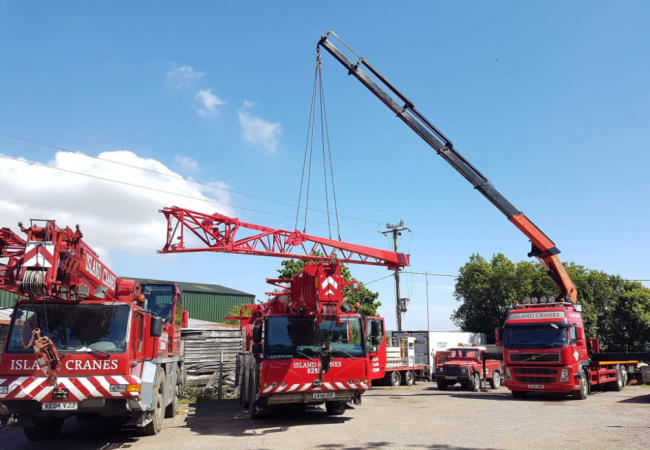 Company Profile
Island Crane Hire is a family owned Company with over 35 years experience within the industry. We provide an emergency service 24 hours a day 7 days a week.
The Company continually adapts to meet the needs of our loyal client base and we are proud to present a fleet of cranes upto 100 ton capacity. Customer safety is paramount in any lifting operation, therefore each crane is operated by an experienced and certified driver. All contracts are undertaken with qualified staff, fully maintained and certified equipment with comprehensive insurance cover.
Island Crane Hire have worked alongside: Government agencies; construction companies and large corporations as well as providing lifting services to the individual of Yachts, Caravans, roof trusses, steel beams etc..